zentree @_inundata I once put my cat in the acknowledgments. He was much more helpful than the reviewers.
Acknowledgements: unhelpful comments from one obnoxious anonymous reviewer made me question my life and journal choices. Supported by NSFDEB
@papersapp I'm almost ready to switch over but you are missing one key feature. auto-bibtex export (available in Mendeley). In the works?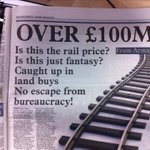 jamescrabtree This really is an outstanding headline - pic.twitter.com/gYUwTCl8gA
A former UCL postdoc captures the atmosphere of the British museum in this delightful mix.
bit.ly/15yz3rW

So perfect for writing.