JMDugan San Francisco for New Yorkers i.imgur.com/Mr2Vhdv.jpg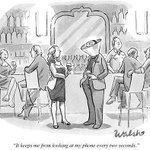 redlipblenny Here's one way to cure your addiction to Twitter #Saturdaynightgiggles pic.twitter.com/wah2PxMWex
anu_khosla All flights canceled out of SFO for the day. If you're supposed to fly today call your airline and switch your flight.
@w00bliette Not sure. The maintenance message came up. But could just as well be DDoS.
People may/may not be hurt. 1st resp may/may not be at the airport. We know jack but we'll keep blathering away & replaying same clip - CNN
Anyone know if #SFO will be shut down through tomorrow am?
@kara_woo Yeah, everyone is sparse on details. Hope there were no fatalities.
@eperlste I hope they have a wiki. 800 others have applied for asylum. Only those who have whistle blown high impact matters get call backs.
eperlste Edward Snowden is applying to only 26 countries for asylum. Still, his odds are great compared to a postdoc applying for academic jobs.