@CMastication I'll be in transit and will miss your shenanigans live. 😕
@AngeBassa have you even spent a few hours exploring font options?
@cgeorge2020 totally did! We managed to get great pictures of you on the water from the top. Will share when I'm back.
Sorry Auckland but I'm taking all the sunshine back with me. ☀️ 💼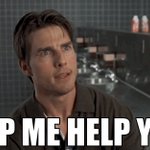 rOpenSci Tomorrow! (Mar 7th) - How to ask questions so they get answered! Possibly by yourself! ropensci.org/blog/blog/2017… #rstats pic.twitter.com/B9PEWnQ2TB
@tslumley I'm with you. My Westone ear buds are portable and keep airplane noise out without making me too hot.